Philosophy

Most successful people will tell you that the main complementary components of any given success are one's mindset and the effort that follows.

A successful mindset is much more than positive thinking... It involves the true belief that there is no such thing as real failure. Truly successful people stumble along the way just like everyone else, but they also consistently believe that each of these learning experiences is just that — an opportunity to learn and grow. They also understand that believing is not enough, and that doing, with goal-directed persistence, leads to true success. Every successful skill and ability was learned and practiced first.

This mindset and effort drive the successful person to continually learn while always augmenting his or her own true potential; this is what drives instruction at Mindset.
---
Instructional Approach


​A holistic approach directly involving the student is employed to develop a customized plan for instruction. As each student is individually assessed, strengths and weaknesses are pinpointed. Since every student is different, a strategic focus will be evident in each personalized plan...We will go right after what is needed and not waste time on what is not. Students will use the awareness of their own strengths and weaknesses to become ACTIVE learners and true drivers towards their successes.

Utilizing proven methods and techniques presented in a fun and motivational way, your student will be provided with the tools and advanced learning skills necessary to know how to learn more effectively. At this level, education can be embraced as a challenging and fun tool. Having this extra edge and mindset are fundamental to reaching one's potential in academic skills as well as such demanding standardized tests as the SAT, ACT, PARCC, etc.


---
Each Student's Success Is The Focus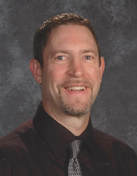 Founder
Brian Richards
has been playing an active role in the
successes
of students for over 20 years. As a former high school classroom teacher, he has taught multiple courses, holds dual teaching certifications, and, with his advanced background in learning research and methods, has worked with various and diverse student populations from special needs to the most advanced.
​Most importantly, he loves what he does in helping students reach that next level so they can realize their goals; it shows in his passion for teaching and his focus on each and every student. He lives in
Moorestown, NJ
with his children and enjoys travelling as well as training and instructing in the martial arts.
---
"Brian Richards excels at helping students unlock and unleash their individual learning potential, enabling them to achieve short- and long-term academic success. Few educators I have encountered in my many years of education can engage and inspire students to be self-starters and explore the way Brian can. He works with you to test and push your intellectual limits and the results are priceless."
- Adaku Ibekwe, Princeton and Notre Dame graduate

---

​Customized Instruction. Strategic Focus